Challenge: Maximizing the Potential
The Plywood Cup is an annual boat building and racing event created by the Canadian Progress Club to raise funds for selected charities in the community. While planning the outdoor event, Plywood Cup organizers were looking for a fun and new way to involve the audience and turn them into supportive fans—ultimately to raise as much funds as possible for the charities year after year.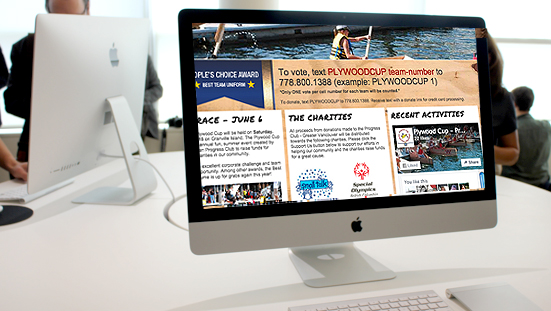 Solution: All-in-One Mobile Strategy
As a sponsor, MODISclub started working with the non profit organization on a multi-level mobile and SMS solution. To start, a Text-to-Vote strategy was introduced to the program to promote audience participation and to bring more fun to the full day event. The chance for viewers to vote for their favourite boat design, costumes, or team gave the event an interactive component and the best opportunity to push out the fundraising call-to-action effectively.

The key to a successful SMS campaign is simplicity. Through MODISclub's online panel, unique SMS Keywords were setup for each team for audiences to text in as their vote. Besides on social media, the website and event program, Plywood Cup's SMS number (long code) along with the teams Keywords were also promoted all over the venue through static signage and the PA system.

When donors texted their vote to the SMS number, a link pointing to Plywood Cup's mobile payment processing page was embedded in the confirmation text. Donors would then be prompted to click on the link to complete the donation payment process through credit card. This allowed the donors to donate any amount they like.


Similarly, donors could also just text PLYWOODCUP to the SMS number to skip the vote and straight to the donation component.

Before the start of each year's event, SMS reminders, invites, and SMS promotions would be sent out at strategic times to the mobile contact list collected through the Text-to-Vote campaign. It's always been easier to convince a old fan to return than a new comer. The marketable database would also be used to attract new sponsors and business vendors around the venue.


Results: Small Event, Big Turn Out
With a growing mobile database captured every year, Plywood Cup continues to grow in audience size and donations raised. The fundraising event managed to raise over $10,000—and counting—for their charities through these simple Text-to-Vote and Text-to-Donate campaigns.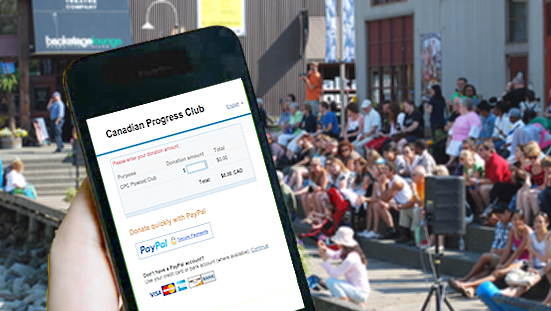 Other similar brands who have used MODISclub's Text-to-Vote
Back